What are the healthcare challenges facing younger doctors?
Australia is currently graduating around 3,000 doctors each year. This is one of the highest outputs of medical graduates in the world when compared to population. Post-university, graduate doctors need practical training, and this takes place in organised training posts at hospitals and major medical treatment centres. Hospital medical training is intensive and requires one to one personal supervision and considerable support from senior doctors. When graduate numbers are increasing, the competition and pressure on training pathways becomes acute. There are no shortcuts to quality medical training, and for many of the procedures, young doctors do need close supervision. It is important that the supply of medical graduates is kept in line with the number of available training positions and that the quality of training is not diminished.
As Australian medical graduate numbers increase, it is important to ensure that Australia's reliance on overseas trained doctors is reviewed and that skilled immigration policy is closely informed by the career opportunities available to Australian graduates.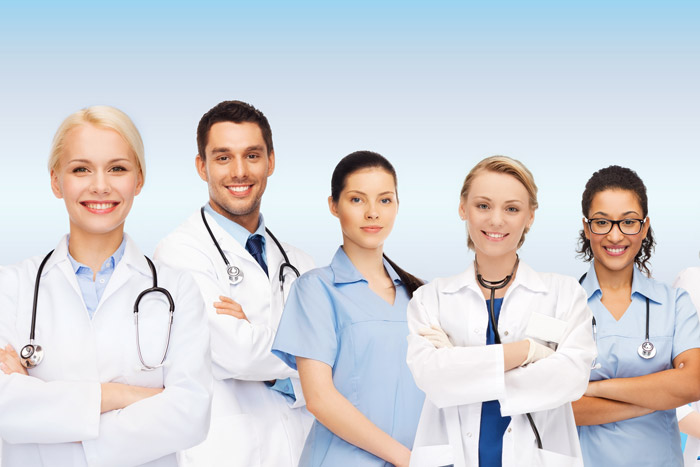 The ADF is also concerned at the cost of medical training in Australia and, when combined with university loans, the financial burden this places on graduate doctors.
Given the move to graduate medical degrees, many medical graduates are now starting their career in their late 20s, and hence have a limited period of time to obtain a return on their considerable investment in their profession. The ADF believes that the move to graduate medical training should be kept under close review and that undergraduate medical education should be maintained as a pathway to the profession for those who meet the required standard.
What are the challenges for Australian medical practice?
Both doctors and patients are becoming concerned at the general move to less personal, high volume medicine in some areas, particularly general practice. The doctor-patient relationship works best when both doctor and patient are committed to a quality outcome. This will include patients taking responsibility for their healthcare where possible, and doctors organising their practice to spend time with patients. This is best achieved when doctors and patients establish an ongoing relationship of trust and mutual responsibility for results.
Should healthcare be free?
Healthcare is never free in any country. Someone must always pay – either directly for the service, or indirectly through taxation or third-party funders. Australians currently pay $170B per year for all types of healthcare products and services, 67.3% of which is funded through taxation, 8.8% through health funds, 6.7% from other, including injury compensation schemes, and 17.3% directly from individuals. Although healthcare can never be free, it should be fair – particularly for those who have chronic and life-threatening illness and mental illness. Well-funded public hospitals are an important part of what makes Australian healthcare fair and accessible. Taxpayer-funded Medicare (MBS) and the Pharmaceutical Benefits Scheme (PBS) also contribute to Australia's healthcare safety net, but all must be financed from taxation revenue, as are education, defence, welfare and other major government spending programs. Both Federal and State Ministers of Health are under constant pressure to increase health funding as demand for healthcare services continues, and any savings in one area are transferred to other areas of need. Sadly, there are still many conditions that medical treatment cannot cure. In these cases, medical research funding is important to try to find help and relief for those Australians who suffer debilitating illness.
What can patients do to help the doctor-patient relationship?
Establish an ongoing relationship with a general practitioner of your choice and seek advice on any matter that is of concern.
Maintain where possible a file of your important medical information.
Keep appointments and appointment times where possible.
Follow your doctor's advice, and when in doubt, question your doctor, or seek a second opinion if necessary. Doctors do not have perfect knowledge, and as with all relationships, the doctor-patient relationship works best when doctors and patients have reasonable expectations and are working together to meet reasonable and achievable outcomes.
Understand that there will be medical fees for doctors who are in private practice. Obtain information about these fees in advance. Always obtain informed financial consent for any procedure.  Realise that surgery may involve a number of doctors, including your surgeon, anaesthetist, and possibly a medical surgical assistant, all of whom have a direct duty of care towards the patients undergoing the procedure.
Understand the extent of coverage, exclusions and excess payments of any private health insurance policy you may have, as well as the appropriate Medicare rebates for medical services and tests involved in your treatment.
You are entitled to have your medical information treated confidentially, albeit claiming on Medicare involves recording item numbers associated with your treatment on government databases. When asked, make a full disclosure to your doctor of all aspects of your behaviour that are likely to impact on your medical treatment.
When using a public hospital, respect the need for hospital staff to obtain information and prioritise (triage) patients by clinical need.
Understand that the demand for ambulance and public health services is constant and acute, and do your best to cooperate with paramedical, medical and nursing staff.
Try to live a healthy life by doing what you can with diet and regular exercise, and comply with reasonable requests in your medical treatment.
ADF Support & Opposes
| ADF Supports | ADF opposes |
| --- | --- |
| The right of patients to decide what if any access third party users may have to their health information, and in particular the sale or transfer of such information by government or commercial entities. | Data mining of patient information for the commercial benefit of third parties without the approval of the patient. Any compulsion by third parties for doctors to collect patient information for purposes unrelated to the direct treatment of the patient. |
| Ethical advertising in line with the guidelines set out by the AHPRA and Codes of Ethics by the AMA. | Unsubstantiated claims by doctors or any person involved in healthcare delivery that do not meet the requirements of ethical advertising. |
| Doctors and health professionals being held legally accountable to their patients in cases of proven negligence. | No fault schemes which do not provide patients or doctors with due process in cases of alleged negligence. |
| An affordable national medical register, State Medical Boards with medically qualified leadership and representation, and a complaints process accountable to a single jurisdiction. A national medical board consisting of the Presidents of all State medical boards. | An AHPRA bureaucracy with no accountability to any single jurisdiction. |
| Strong medical leadership on medical issues. | Using the voice of the medical profession to advance political agendas of the left or right. |
| Doctor preferred electronic medical record systems designed to strengthen treatment pathways and facilitate clinical decision making. | Imposed bureaucratically designed top-down healthcare record systems and mandatory enrolment in same. |
| Profession led and supported quality assurance and professional development programs which strengthen the medical profession's desire for continuous improvement. | The imposition of bureaucratic or third party promoted control mechanisms, fads and marketing schemes disguised as quality control programs. |
| Practical and sensible medical regulation that supports high standards of medical practice. | Make work schemes and naïve interventions designed to meet political agendas, not professional standards. |
| A private health insurance system that pays the same rebate to policy holders regardless of their choice of hospital or doctor. | Differential rebates whereby patients are paid a lower rebate when they choose a doctor who has decided to be independent of health fund networks.Differential rebates whereby patients are paid a lower rebate when they choose a doctor who has decided to be independent of health fund networks. |
| A steady and sustainable increase in the medical workforce in line with the availability of quality training and career development pathways from Australia and overseas. | The over production of Australian medical graduates and over-reliance on overseas trained doctors. |
| Medical led accreditation of medical practitioners by the Australian Medical Council. | Government agencies and appointed boards replacing the Australian Medical Council in its role as accrediting medical education and training. |
| A strong private and public hospital sector, maximising their organisational strengths and capabilities. | Policies that distort the role of the public or private hospital sector for ideological reasons. |
| The vital role of the general practitioner, in preliminary diagnosis, referral and independent advice. | Budget holding, capitation, bundled payments, enforced role substitution and schemes designed to bypass the central role of the general practitioner. |
| Ethical claiming behaviour by doctors and patients in regard to the rebates paid by third party funders, including the ethical use of the MBS and PBS. | Opportunistic and unethical claiming behaviour by doctors and patients, in particular in regard to the MBS and PBS. |
| Patient choice of doctor and the right to a second opinion. The right of a doctor to independently value their own service and the requirement to provide informed financial consent, | Forced patient registration, health fund 'preferred provider' networks that direct or influence referrals to health fund contracted doctors through incentives or penalties. |